Friends of the Chiloquin Library…
The friends are a completely volunteer organization dedicated to assisting the Chiloquin Branch Library with programs, displays and events which are not otherwise provided by the County Library.
Our major fundraisers are the Community Birthday and Event Calendar, the Chiloquin Historical Cookbooks and the Book and Plant Sale at the City's June yard sale. The Calendar features the winner of a children's art contest sponsored each year by FOCL. All the entries are on display in the library through April.
FOCL meets on the first Wednesday of each month at the Chiloquin Branch Library. Meeting time is 9:00 am from April through October, and 10:00 am from November through March.
All are welcome!
The Food Pantry…
Serving 200 people every month, many of them children, the Chiloquin Food Pantry fills a large gap for an economically depressed community. The pantry provides free boxes of food to needy people in the surrounding communities. The 16-20 dedicated volunteers work and an average total of more than 100 hours to pick up, set up, and distribute food boxes on the 4th Wednesday of every month from the Chiloquin Methodist Church.
After a fire in the Food Pantry's old building displaced the group last year, volunteers have been scrambling from place to place. The fire occurred in late October 2012. A faulty installation of a wood-burning stove created a blaze in the attic, causing up to $10,000 in damage to a building that provided free rent to the Food Pantry. They settled in a space near the Family Food Center on South First Street, and despite a low rent payment, members of the Chiloquin Care Program, the organization overseeing the Food Pantry, have struggled to raise funds to support the food pantry. In 2017, they lost that space and have relocated to the Methodist Church.
The Pantry gets no financial support from any private or public source and is responsible for paying its own rent, gas for picking up food from the Klamath Falls food bank etc. Fundraising in Chiloquin has not proven to be a viable way to raise money. The Pantry asks that you please open your hearts and your wallets and donate whatever you can to keep the much needed Pantry open and running. The pantry is a registered 501(c)3 organization and your gift is tax deductible. For the small city of Chiloquin, losing one more resource could be another hit to an already struggling community.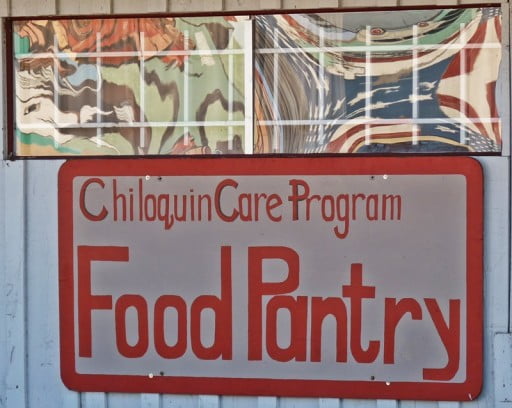 Donations should be sent to:
Chiloquin Care Program
PO Box 887
Chiloquin 97624
Family & Community Education….
A volunteer non-profit group with an educational mission.
Meetings are the 2nd Wednesday of each month at 9:30. Meetings are open to all. We have a pot luck each month along with the lessons prepared by Oregon State Association for Family & Community Education and the OSU Extension Service, and presented by a member. For the location and directions to the next meeting, please call Sandie Bolyard at 541-892-2336. Gay Jarvinen in the current president of the Chiloquin chapter of FCE.
Locally, FCE raises money for college scholarships for our Chiloquin High School Seniors. Money is raised through fund-raising projects such as a Thanksgiving turkey dinner fixings raffle with tickets being sold at Kirchers Hardware; Christmas Boutique at the Chiloquin Community Center; Kaleidoscope of Learning at Mazama High School in Klamath Falls. We are very active in our community and you will find FCE volunteers at many local events.
Oregon FCE is a non-profit organization of volunteers who have worked on such issues as improving sanitary requirements in hospitals, women's labor laws, requirements for high school teachers, and funding for the state library. Nationally, we began the school hot lunch program and pushed for bookmobile libraries.
FCE asked for and received money from the legislature to fund an OSU research study on the dental caries problem in Oregon. We've studied our county governments and monitored their activities; worked on county and state fair boards to improve their quality; sponsored programs on rural road safety, farm safety, home safety, bike safety, Defensive Driving courses, campaigns to get the drunk drivers off the road, and child seatbelt laws. Current educational programs focus on the environment, children and television, literacy, and global issues. Current concerns include addressing the growing need for food banks, for shelters for the homeless, and for reducing the violence against women and children. Oregon FCE members donate thousands of volunteer hours and dollars to these causes.
Concerned Friends of the Winema….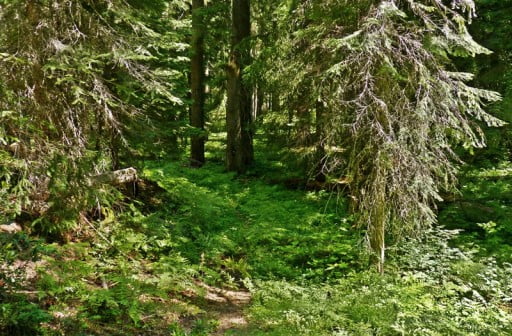 A citizen organization formed to monitor conditions on the Winema National Forest and to work with the US Forest Service towards ecologically sound practices in forest management.
Currently the group has a small membership which monitors and responds to many different conservation issues.  The annual meeting takes place in February each year and then meetings during the year are held on an ad hoc basis. Chuck Wells is the contact person for this group.
Visit the Fremont-Winema Forest Service webpage
High Desert Trail Riders….

The High Desert Trail Riders Back Country Horsemen is dedicated to good horsemanship, good sportsmanship, the promotion of horse trails and trail horse facilities, to provide an active program of recreational riding.
Meets the 2nd Tuesday of the month at Sizzler's Restaurant, Klamath Falls, 6:30 PM. Come earlier to eat and greet. Meetings include guest speakers on various subjects. If you want to help save our trails & campsites, come see what we are about. Trail rides, work projects & camaraderie as well as lots of good people and good times
Mission
* To perpetuate the common sense use and enjoyment of horses in America's back country and wilderness.
*To work to ensure that public lands remain open to recreational stock use.
*To assist the various government and private agencies in their maintenance and management of said resources.
*To educate, encourage, and solicit active participation in the wise use of the back country resource by horsemen and the general public commensurate with our heritage.
Our active chapter has trail rides, pack trips, work parties, training clinics, and the Horse Packing and Wilderness Skills Clinic, which is the best educational event of its kind on the West Coast. We are involved with the Federal Agencies providing volunteer labor on trails and trailheads and work with them on management issues and regulations regarding equestrian use on Public Lands.
Visit our Facebook Page
Sheriff's Citizen Advisory Committee….
Meets the 3rd Wednesday of every month from 2:00 PM to 3:30 PM at the Chiloquin Fire Station. All area residents are invited to attend. John Rademacher is the contact person for this group.