Train Mountain….
A fair number of the residents in the area moved here because of Train Mountain and are dedicated volunteers there. It is located on South Chiloquin Rd (State Rd 422), just a couple of miles past the Hwy 97 intersection.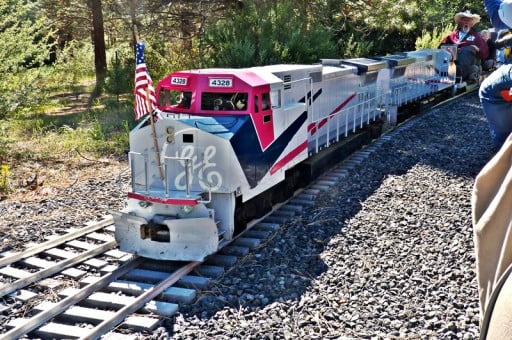 The world's largest model railroad, there are over 35 miles of 7.5″ gauge track on 2200 acres near Chiloquin. There has been a checkered history of ownership and it is now owned by Train Mountain Institute which operates it for educational purposes. The Institute also operates a museum, library,and store.
Train Mountain Institute visit TMI websitecooperates with two other organizations in the operation of the Train Mountain project:
Train Mountain Railroad visit TMRR website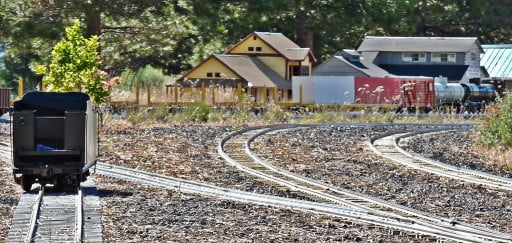 is a private railroad club that takes care of the facility in exchange for being able to use the track and and hold train meets.
Friends of Train Mountain visit Friends websiteis a club that builds track and operates the Klamath & Western Railroad, Inc., a registered 501 (C) 3 organization.  
The Klamath and Western Railroad Inc.visit K&W website provides train rides for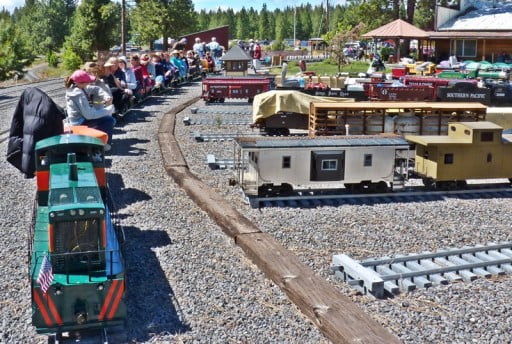 the public on summer Saturdays from Memorial Day weekend until Labor Day weekend. Food and refreshments are available and so is plenty of fresh air. Lots of fun for kids of all ages, especially the young at heart. 
Located at 35951 South Chiloquin Road. 541-783-3177
Also available for private parties